Frequently Asked Questions (FAQs) in Tampa Bay, Orlando & Sarasota, FL
How to Videos with Clack and Fleck Water Filtration Systems
Clack Valves (See video below)
How to manually backwash your system
How to reset the time
How to put the system in bypass
Fleck 2510 SXT – AIO "Eliminator" Valve (See video below)
How to manually backwash your system
How to reset the time
Rotten egg smell with a Water Softener
Smells in hot water and not cold
Smells in one drain in bathroom
Fleck Valves (See video below)
How to manually backwash your system
How to reset the time
How to put the system in bypass
Aquafil Cabinet System (see video)
How to take the cover off
How to access the control valve.
How to backwash and reset the time.
Red Ring in Toilet after Installation of Water Filtration
Sulfur Smells in City Water
What is Hard Water?
Water that contains a significant amount of calcium and magnesium. Because these are positive charged ions, other positively charged ions will dissolve less easily. An example of this is soap doesn't dissolve well in hard water. Soft water is the absence of calcium and magnesium and other minerals giving you the soft, sudsy feeling when you wash your hair or clean your dishes.
How much salt do you use with a Water Softener/Water Conditioner?
On average with two (2) people in the household, you will use one bag per month. For a family of four (4), it would be approximately two bags per month. To ensure a satisfactory production of soft water, the salt level should be kept at least half-full at all times.
City water is treated by my local municipality. Does that mean my water is already soft?
Most municipalities only treat water with chlorine to remove bacteria and meet minimum standards of safe water. The city may not remove the minerals.
Why does soft water make my skin feel slippery?
Because there is no residue left on your skin. A water softener removes the impurities in your water. The slippery, softness is actually clean skin. Bath soaps are able to lather and rinse off more completely.
How can I treat my well water?
There are many options to treat well water. First you would want to have your well water tested to ensure that you receive the best system to meet your needs. Whether that be a chemical free "Eliminator" – Air Injection Oxidation System, Chlorination System, Water Softener or other well water treatment options. The South Florida Water team will test your water free with no obligation and give you an honest recommendation of what would provide you the best quality water for your home and family.
What are tannins?
Tannins (humic-acid) are found in well water which have passed through large quantities of decaying vegetation. Tannins are not harmful but can cause yellow water and yellow staining on fabrics and fixtures. A South Florida Water tannin water softener can eliminate tannins from your water giving you crystal clear water.
I am worried about bacteria in my drinking water. How can I be sure that it is removed?
Most municipalities use chlorine to treat the water for bacteria. For those that would like additional protection, South Florida Water offers a Reverse Osmosis System that will reduce bacteria to 99.9999% and also remove viruses and cysts. Giving a pure drinking water experience.
How often do the filters have to be changed?
It depends on your water use and water quality. Your South Florida Water representative will be able to answer those questions.
Why is there water in my salt tank?
It is normal to have water in the bottom of your salt tank. If there is more that 6-8 inches, please call the service department.
How much salt from the water softener/conditioner will come into my water?
Salt does not enter drinking water through softening. The only purpose of salt in the water softener is to regenerate (clean) the resin beads (filter) that makes your water soft. Any small residual left on the filter is almost immeasurable.
What Service Area Do You Cover?
South Florida Water sells, installs and services the best quality water softeners, water conditioners, salt free conditioners, well water treatment system, reverse osmosis and iron sulfur systems to those throughout Tampa, Orlando, Sarasota and all the communities in between to include: Land O Lakes, Wesley Chapel, Zephyrhills, Odessa, Lutz, Tarpon Springs, New Port Richey, Spring Hill, Brooksville, The Villages, Ocala, Plant City, Dade City, Wimauma, Ruskin, Riverview, Valrico, Lithia, Parrish, Apollo Beach, Lakeland, Bradenton, Kissimmee, Clermont, Sun City Center, Windermere, Sanford, Longwood, St. Cloud and more.
What kind of salt do you use in a water softener and water conditioner?
We recommend to our customers Morton Pellet Salt. Salt is dirty because it is a mined product. Morton puts its pellets through a process that makes it much cleaner.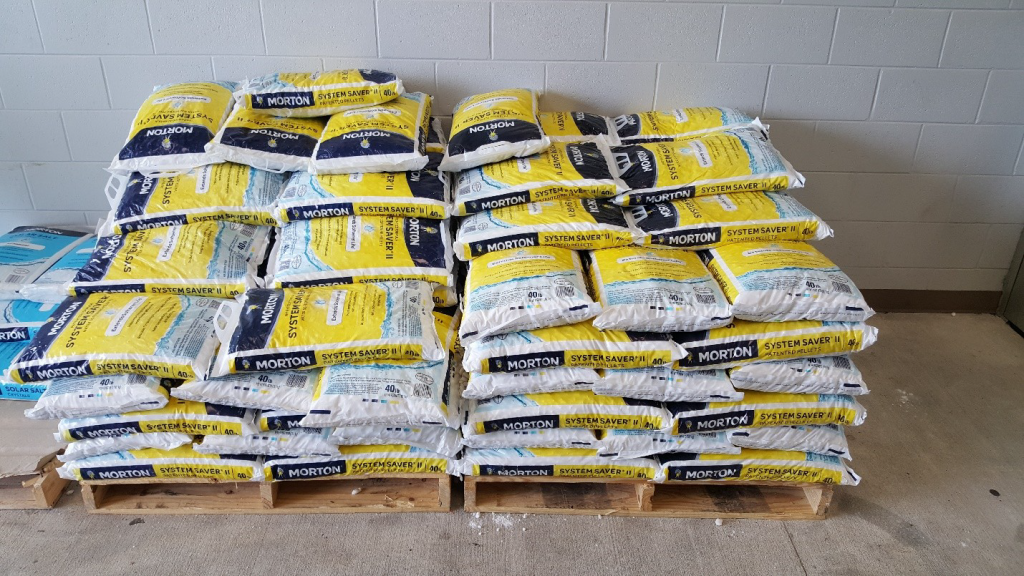 Can a water softener or conditioner be installed outside?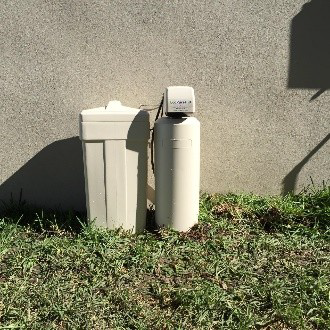 Yes, many of our customers have their systems outside of their homes. South Florida Water places UV (Ultra violet) covers on our systems to protect them from the damaging sun.
How To Refill Your Dry Pellet Chlorinator
Because clean water is so important, call the experts in water filtration. The South Florida Water team sells, installs and services the best quality water softeners, water conditioners, salt free conditioners, well water treatment system, reverse osmosis and iron sulfur systems throughout Tampa FL, Orlando FL, Sarasota FL and all the communities in between to include: Land O Lakes FL, Wesley Chapel FL, Zephyrhills FL, Odessa FL, Lutz FL, Tarpon Springs FL, New Port Richey FL, Spring Hill FL, San Antonio, FL, Inverness, FL, Leesburg, FL, Brooksville FL, Winter Garden FL, Ocala FL, Plant City FL, Dade City FL, Wimauma FL, Ruskin FL, Riverview FL, Valrico FL, Lithia FL, Parrish FL, Apollo Beach FL, Lakeland FL, Bradenton FL, Kissimmee FL, Clermont FL, Sun City Center FL, Windermere FL, Sanford FL, Lake Nona FL, Longwood FL, Winter Springs FL, Apopka FL, St. Cloud FL and more.