Water Conditioner-Purifier – Kissimmee, FL
Water Conditioner-Purifier Kissimmee, FL | South Florida Water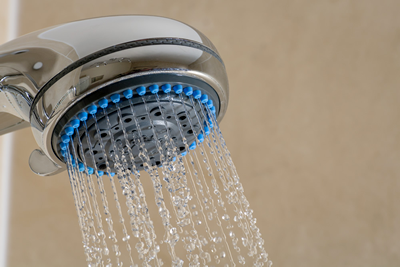 You have probably considered getting a water filter at some point and then decided that it wasn't really necessary for your Kissimmee, FL home. Well, we are hoping you have changed your mind about that, because we have some amazing products that will make you wonder why you didn't get one earlier. There are many benefits to having a water conditioner installed in your Kissimmee, FL home and there are different types of water conditioners that you can use to make this decision. Whether it be a water conditioner or a water softener, a phone call with South Florida Water can go a long way to helping you decide and looking through the different benefits here on our site can help too. Kissimmee, FL residents understand the value of clean water. This is where our water conditioners come in handy. This is one of the easiest ways to ensure that the water you consume is clean in your Kissimmee, FL home. You can spend less time in the shower bathing, knowing that your water is clean and your soaps and shampoos are actually doing their jobs, while you will not have to run your dishes through the dishwasher repeatedly trying to get rid of streak marks on what are supposed to be clean dishes.
South Florida Water is local to Kissimmee, FL because we know that folks in Kissimmee, FL like you are conscious of their water and want the best for their families and to protect one of their biggest investments, their home.  Call us today and have our Kissimmee, FL representative show you how you too can have clean, crystal clear, chlorine free and spot free water throughout your Kissimmee, FL home.
Because clean water is so important,  The South Florida Water team sells, installs and services the best quality well water systems throughout Tampa, Orlando, Sarasota and all the communities in between to include: Land O Lakes FL, Wesley Chapel FL, Zephyrhills FL, Odessa FL, Lutz FL, Tarpon Springs FL, New Port Richey FL, Spring Hill FL, Brooksville FL, Ocala FL, Plant City FL, Dade City FL, Wimauma FL, Ruskin FL, Riverview FL, San Antonio, FL Valrico FL, Lithia FL, Parrish FL, Apollo Beach FL, Lakeland FL, Bradenton FL, Kissimmee FL, Clermont FL, Winter Garden, FL, Lake Nona, FL, Windermere FL, Sanford FL, Longwood FL, Groveland, FL St. Cloud, FL and more.  South Florida Water is an accredited Better Business Bureau company with an A+ rating.
Water Conditioner-Purifier
Wouldn't you like to have the best possible water for your family at the best possible price?
South Florida Water is your best choice for Water Filtration, Purification & Treatment Systems.
Give us a Call Today at 888-506-6821 or Email us now by filling out the form to the right.