Water Conditioner-Purifier – Valrico, FL
Water Conditioner-Purifier Valrico, FL | South Florida Water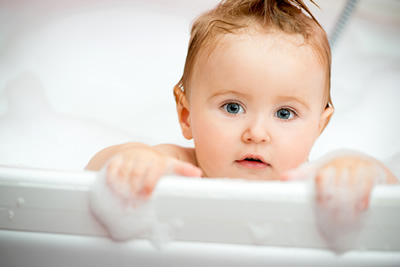 If you live in Valrico, FL and you want good water to drink and you want good water to shower in, you need a water conditioner. There are different options out there on the market, but how many of them really deliver on what they promise? Ours does. We are confident that the brand of water conditioner that we sell is the answer that you have been looking for in Valrico, FL. As well as installing the highest quality equipment, South Florida Water also provide you with excellent service and our friendly and knowledgeable team can answer any questions that you might have. Water purity is something that more and more people are educating themselves on and are investing in. It just makes sense – you want to protect your investment in your Valrico, FL home and you want to be in the best health yourself … this is one thing that you can do that is going to add a lot to that. If you knew that something effective was available and you chose not to take advantage of that, wouldn't you be kicking yourself later down the line? That doesn't have to happen – we are waiting for your call; we want to give Valrico, FL the best in water!
South Florida Water is local to Valrico, FL because we know that folks in Valrico, FL like you are conscious of their water and want the best for their families and to protect one of their biggest investments, their home. Call us today and have our Valrico, FL representative show you how you too can have clean, crystal clear, chlorine free and spot free water throughout your Valrico, FL home.
Because clean water is so important, The South Florida Water team sells, installs and services the best quality well water systems throughout Tampa, Orlando, Sarasota and all the communities in between to include: Land O Lakes FL, Wesley Chapel FL, Zephyrhills FL, Odessa FL, Lutz FL, Tarpon Springs FL, New Port Richey FL, Spring Hill FL, Brooksville FL, Ocala FL, Plant City FL, Dade City FL, Wimauma FL, Ruskin FL, Riverview FL, San Antonio, FL Valrico FL, Lithia FL, Parrish FL, Apollo Beach FL, Lakeland FL, Bradenton FL, Kissimmee FL, Clermont FL, Winter Garden, FL, Lake Nona, FL, Windermere FL, Sanford FL, Longwood FL, Groveland, FL St. Cloud, FL and more. South Florida Water is an accredited Better Business Bureau company with an A+ rating.
Water Conditioner-Purifier
Wouldn't you like to have the best possible water for your family at the best possible price?
South Florida Water is your best choice for Water Filtration, Purification & Treatment Systems.
Give us a Call Today at 888-506-6821 or Email us now by filling out the form to the right.